Manufacturer of therapeutic shoes and orthotic inserts recapitalized by Equis Capital Partners. Transaction solidifies Aleutian's investment banking leadership in manufacturing and healthcare.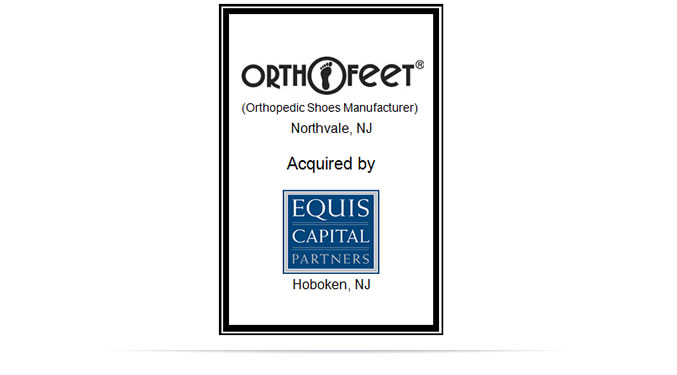 New York, NY – December 3rd, 2010 – Aleutian Capital Group is pleased to announce the successful recapitalization of Orthofeet, Inc. by Equis Capital Partners. By partnering with Equis Capital, Orthofeet has secured significant new capital to expand product lines, enhance marketing and address new customer markets. Terms of the transaction were not disclosed.
Orthofeet designs and manufactures therapeutic shoes and custom orthotics which are used primarily by diabetics and others requiring specialized food care. The company offers over 3,000 SKUs of shoes and insoles. Orthofeet has been a leader in providing innovative designs and features to its products, and has enjoyed continuous rapid growth the last several years. The company is headquartered in Northvale, New Jersey.
Equis Capital Partners, headquartered in Hoboken, New Jersey, is a private equity firm focused on making control investments in leading middle market companies. The firm has invested in successful companies across a range of industries and focuses on businesses with revenue from $10 million to $100 million.